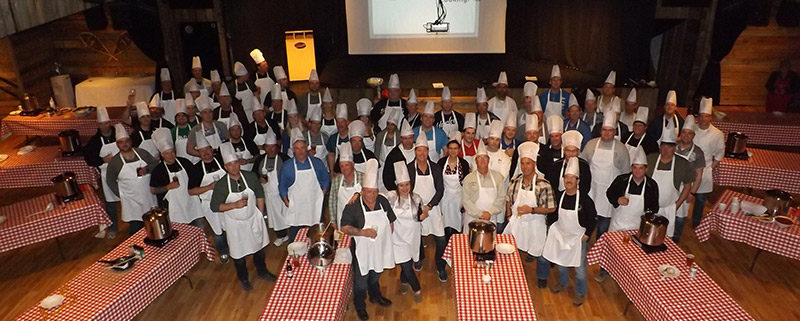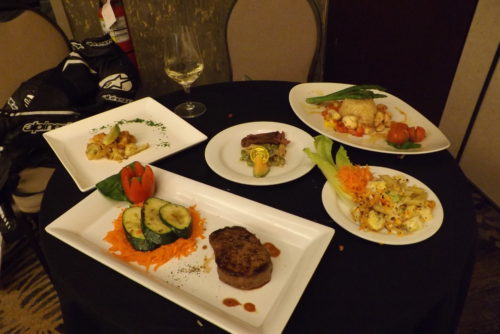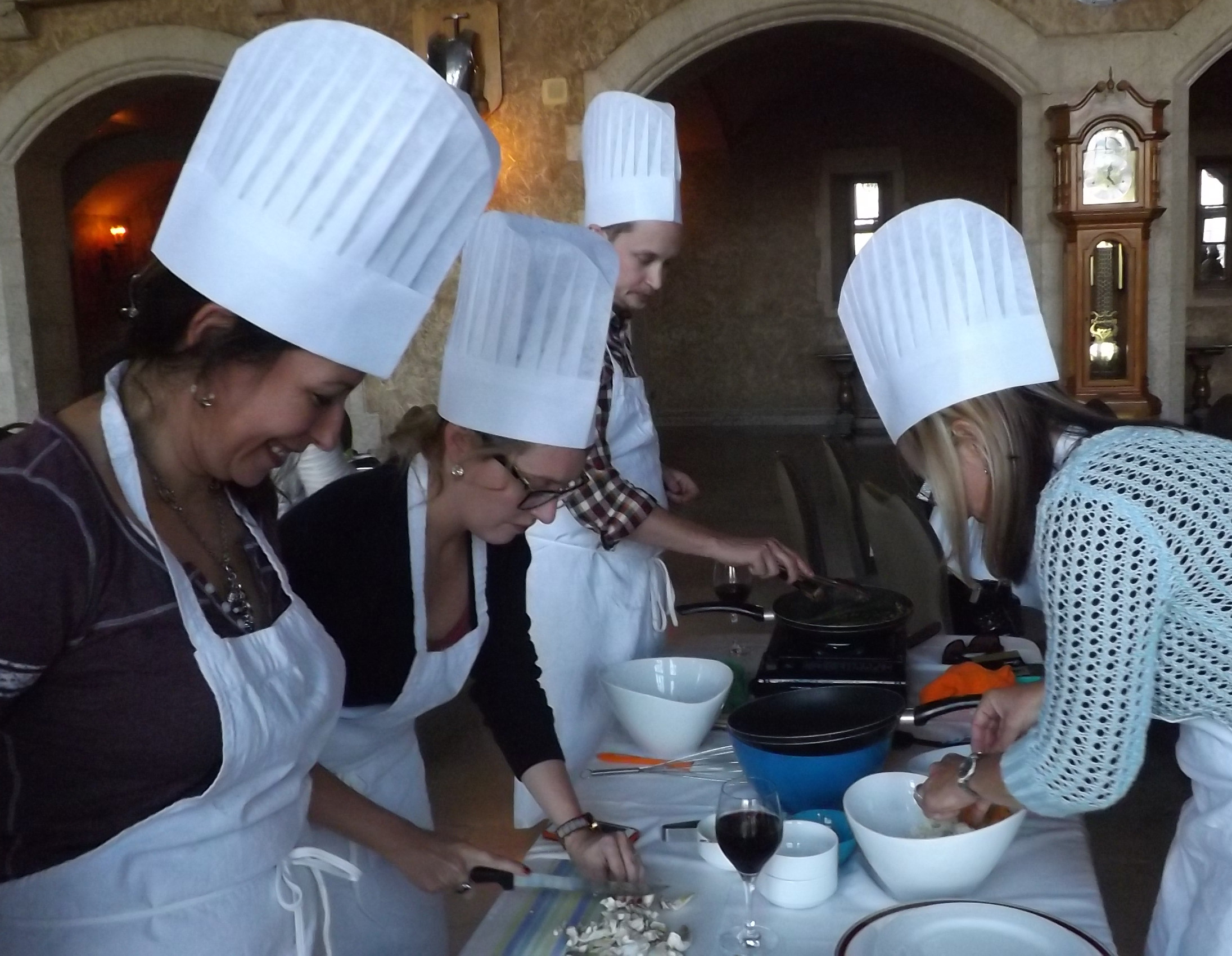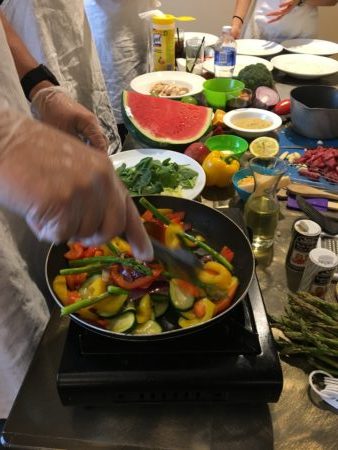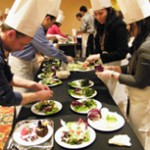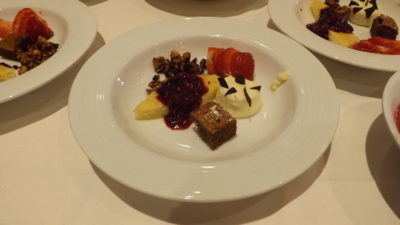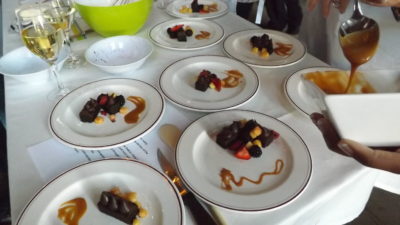 One of our most popular events!
Teams compete against another team for the title for the title of Titanium Chef and the honor of the Titanium Spatula. Your team must create a 3 or 4-course meal to the satisfaction of the culinary team, sometimes it just desserts.  You will get a maximum of 30 minutes per course to complete your creation. Your team plan their menu and get the resources needed.  Additional resources can be acquired during the "Manager's Special"- a round of trivia or activities in which contestants can accrue tokens with which to buy ingredients, utensils or the Chef's expertise. At the end of each course, judges will inspect each dish and arrive at a winner based on appearance, taste, teamwork and fun factor.  At the conclusion of the self-cooked meal, the scores are revealed and the Titanium Chef Champions crowned.
ACTIVITY RATING
LIGHT – Team participation, no running or jumping, unless you want extra bonus points for team spirit!