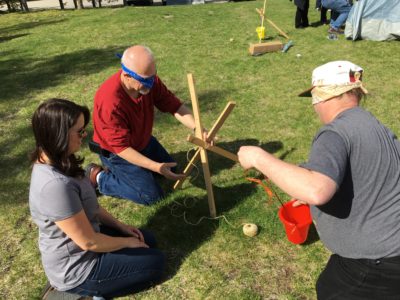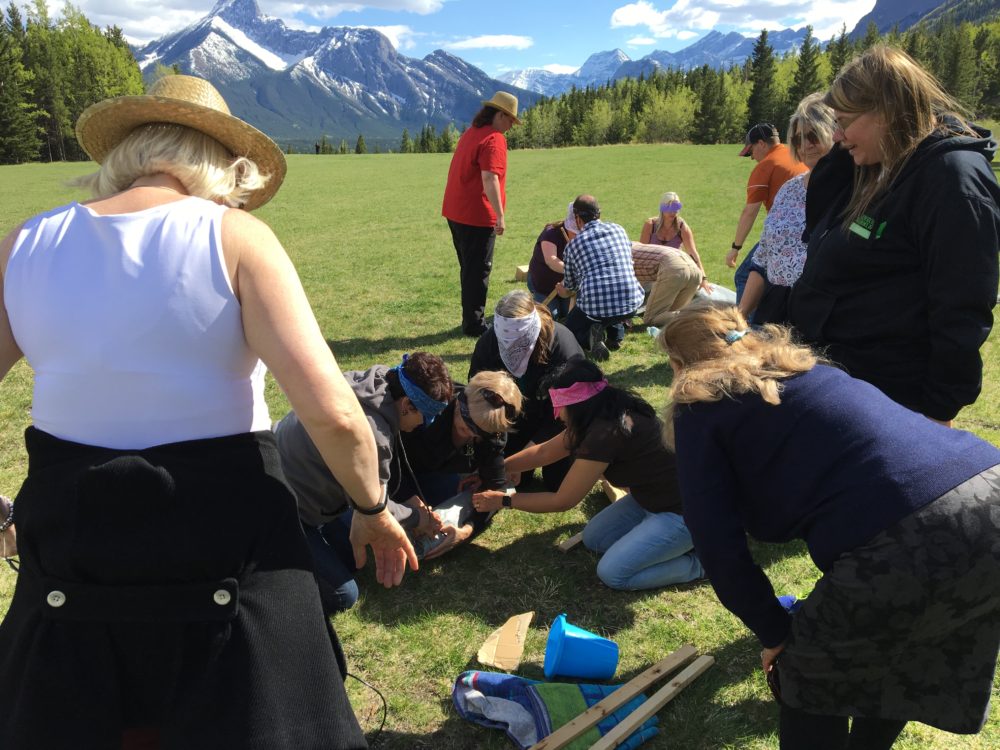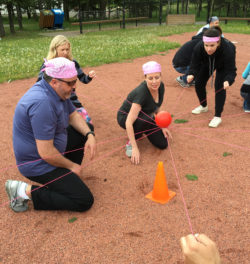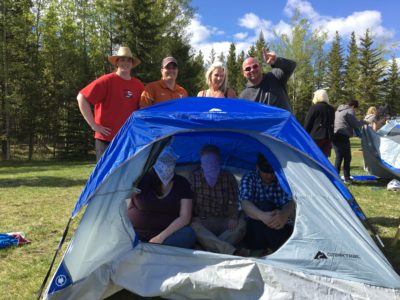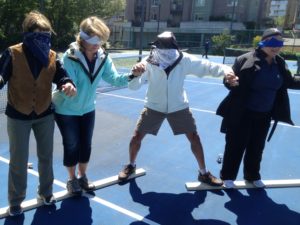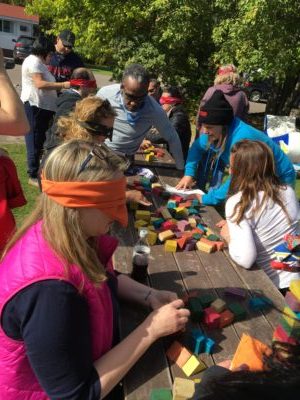 After a quick orientation workshop on using a handheld GPS, teams set off on their journey to find their first waypoint coordinates. At various waypoints, facilitator led challenges will allow teams to acquire resources needed to successfully complete Phase 2.
Teams may have different travel options incorporated into the event (foot, bike, snowshoe, canoe etc.) depending on event location and duration.
Competition to Collaboration: Phase 2 commences after a break or lunch and involves a redistribution of personnel and resources in order to successfully complete the objective. This is a great illustration of how individual teams combine to create an organization's success.
Geotrexx team building activity can range in duration from 4 hours to a full day depending on location and budget. This team building event is ideal for group sizes from 8 people up to larger conference groups of over 100. It can be delivered within a resort setting or spanning the boundaries of a community or city. There are many opportunities to incorporate many different local team building activities and features into the event as well as corporate themes and content.
ACTIVITY RATING
EFFORT – You're not running a marathon but you will need to hustle at times